Do we trade health for wealth and then wealth for health
In today's fast-paced, consumer-driven society, the pursuit of material success often takes precedence over personal well-being. Many people in the Western world find themselves in a paradoxical cycle of trading their health for money and then spending that money in an attempt to regain their health. This article will explore the concept of health-wealth trade-offs and the ways in which our societal values and priorities contribute to this seemingly contradictory behaviour.
The Health-Wealth Trade-Off
In the quest for financial security and success, many individuals engage in work that compromises their physical, mental, and emotional well-being. Long hours, high-stress environments, sedentary lifestyles, and poor nutrition can take a significant toll on our health. As a result, we often find ourselves spending our hard-earned money on healthcare services and products in an attempt to mitigate the damage caused by our work-centred lifestyles.
"The first wealth is health." | Ralph Waldo Emerson
This health-wealth trade-off is not only detrimental to our well-being but also highlights a flawed understanding of the true value of health. Health is a foundational aspect of life, enabling us to enjoy the experiences, relationships, and opportunities that make life meaningful. When we prioritise material success over our well-being, we undermine the very foundation upon which a fulfilling life is built.
Healthy Careers: Merging Personal Well-Being with Professional Success
Embracing a paradigm of prioritising health can open up unique and fulfilling opportunities for generating income while simultaneously nurturing one's well-being. By focusing on careers and activities that promote a healthy lifestyle, we can align our professional pursuits with our personal values and create a harmonious balance between work and well-being.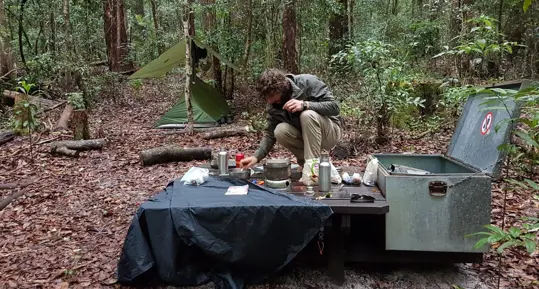 My transition from the office to outdoor education. Hiking K'gari, Australia – the largest sand Island in the world.
For instance, becoming a yoga instructor allows individuals to share the benefits of mindfulness and physical exercise while earning a living. Or in my case, pursuing qualifications in outdoor education to commence a new career that involves taking people hiking and exploring nature, fostering a deep connection with the environment and promoting physical activity. By putting health first and seeking income-generating opportunities that align with this priority, we can create a more sustainable and fulfilling way of life, one that nurtures our body, mind, and spirit while contributing positively to the lives of others.
Re-evaluating Our Priorities
To break free from the health-wealth trade-off, it is essential to re-evaluate our priorities and reassess the true value of health. This process may involve:
Acknowledging the Importance of Health: Recognise that health is a fundamental aspect of life and a prerequisite for happiness and success. This understanding can help shift our priorities, placing greater emphasis on well-being and self-care.
Cultivating a Balanced Lifestyle: Find ways to balance work, rest, and leisure, ensuring that our pursuit of financial success does not come at the expense of our health. Incorporate regular exercise, adequate sleep, and a nutritious diet into your daily routine.
Setting Realistic Goals: Assess your financial goals and aspirations, considering whether they align with your values and personal well-being. Be open to re-evaluating and adjusting your goals if necessary, prioritising a holistic approach to success that includes physical, mental, and emotional health.
____________
The concept of trading health for wealth and then spending that wealth on regaining health is a paradox that plagues modern society. By re-evaluating our priorities and placing a greater emphasis on well-being, we can break free from this cycle and cultivate a more balanced, fulfilling approach to life. In doing so, we can redefine our understanding of success, recognising that true prosperity encompasses not only financial wealth but also physical, mental, and emotional health.
*All content and media on foodhealing.com is created and published online for informational purposes only. It is not intended to be a substitute for professional medical advice and should not be relied on as health or personal advice.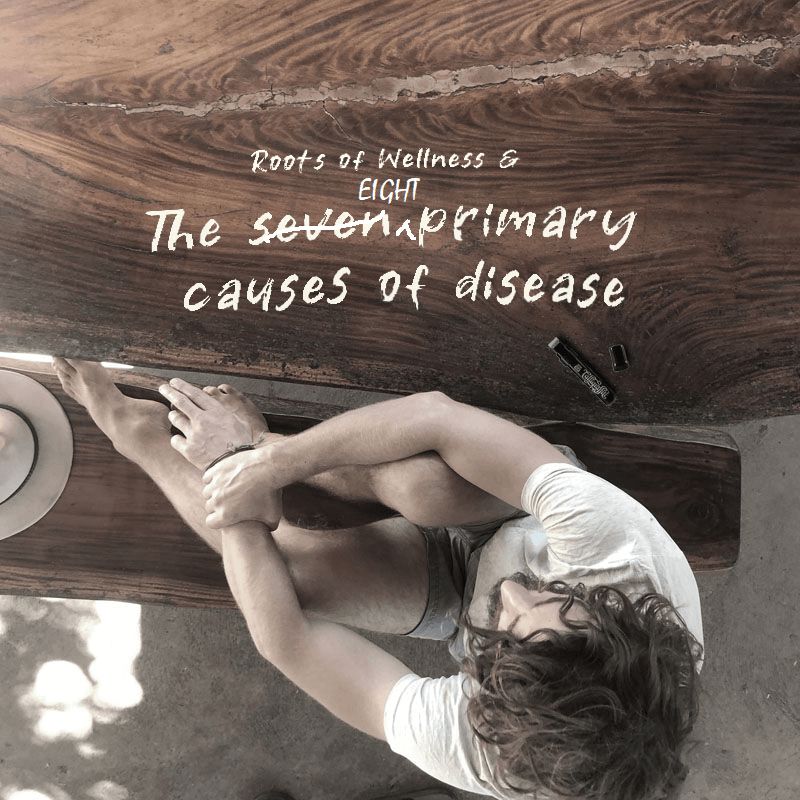 A reductionist approach to identify the root causes of all disease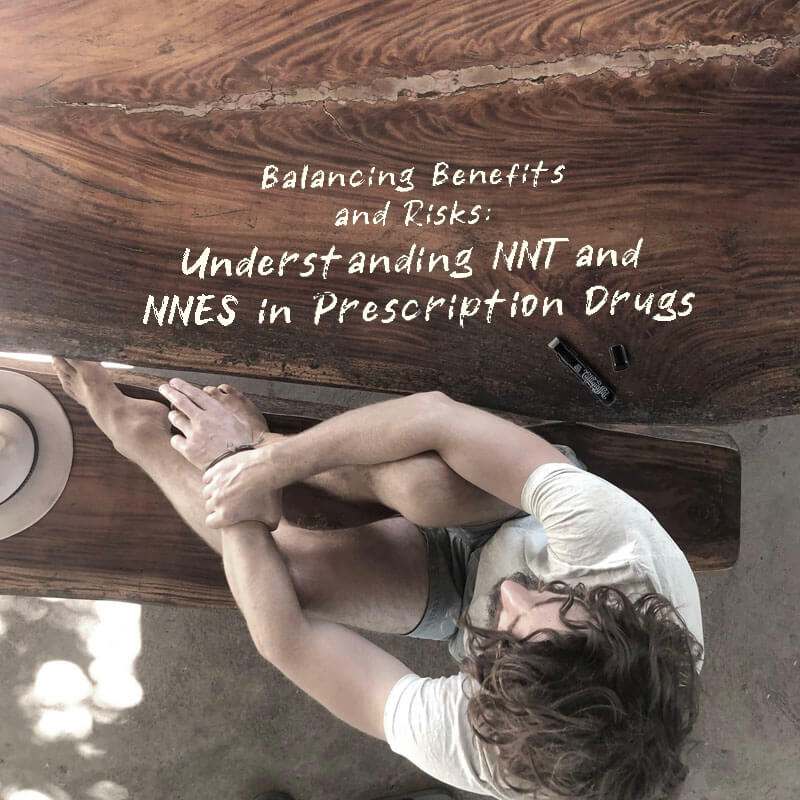 'Number Needed to Treat' (NNT) vs. Number Needed to Experience Side Effects (NNES)