The Silent Power: CRISPR/Cas9's Leverage and Its Terrifying Accessibility
In the annals of humanity's scientific achievements, few innovations rival the sheer transformative potential of nuclear weapons and CRISPR/Cas9 gene editing. While these technologies operate in vastly different realms, their shared characteristic is the monumental leverage they offer. Both can lead to changes – be it in geopolitics or genetics – of a scale previously deemed unimaginable.

Beyond the fears associated with its misuse, CRISPR/Cas9 heralds unprecedented promise: from curing genetic ailments to revolutionising agricultural practices. However, while nuclear technologies have been enveloped in layers of international controls, the burgeoning accessibility and diverse applications of CRISPR/Cas9 present challenges and concerns that we're only beginning to grapple with.
The Nuclear vs. CRISPR Parallel
Nuclear weapons, since their inception, have shaped the geopolitics of our world. Their unparalleled destructive capability serves as both a deterrent and a persistent threat. The immediate ramifications of their deployment would be cataclysmic, reshaping entire regions, if not the world.
CRISPR/Cas9, in contrast, operates on a microscopic scale but holds similarly vast transformative potential. This gene-editing technology allows for precise modifications to DNA, enabling everything from the eradication of genetic disorders to the potential alteration of entire species. The leverage here is more subtle but just as profound: the capacity to rewrite the very code of life.
CRISPR Gene Drive
A gene drive is a potent genetic engineering tool designed to ensure that a specific trait is preferentially and rapidly spread throughout a population. At its core, it manipulates the traditional rules of inheritance, increasing the odds that a particular gene will be passed on to the next generation. This enhanced probability can quickly alter the genetic makeup of a population, even to the extent that it can introduce or eliminate specific traits. While this might sound advantageous, especially when considering its potential in eradicating pests or disease vectors, the implications are profound. One of the most alarming aspects of gene drives is their capacity to render a species extinct. For instance, by promoting a trait that causes infertility, a gene drive could, in theory, reduce a population to the point of no return. Such power raises not only technical and ethical questions but also concerns about the delicate balance of ecosystems. If a key species were eradicated, even unintentionally, it could trigger cascading effects throughout an ecosystem, altering habitats and the larger environment in unpredictable ways.
The Accessibility Dilemma of CRISPR/Cas9
While the raw materials and knowledge required to produce nuclear weapons are shrouded in layers of security, sanctions, and international pacts, CRISPR/Cas9 stands in stark contrast due to its unsettling accessibility.
DIY biohackers can now purchase CRISPR kits online, transforming garages into makeshift genetics labs. Amateurs and enthusiasts, driven by curiosity or ambition, are attempting projects that, only a decade ago, would have required state-of-the-art labs and significant funding. While many of these biohackers operate with benign intentions, the sheer ubiquity of the technology means the line between responsible experimentation and ecological catastrophe is frighteningly thin.
The Cautionary Tale of Australia's Rabbits
A poignant example that encapsulates these fears and challenges is the story of the rabbit calicivirus, or Rabbit Haemorrhagic Disease (RHD), in Australia. While not a direct parallel to gene drives, the introduction of biocontrol agents, like the RHD, shares some similarities, particularly concerning unforeseen consequences. Imported to Australia in 1991 to explore its potential in controlling invasive rabbit populations, RHD was first tested on Wardang Island. However, by September 1995, the virus made an unplanned jump to mainland Australia, believed to have been carried over by bush or blowflies. It swiftly spread across the continent, drastically altering the rabbit population dynamics.
A similar narrative unfolded in New Zealand. In 1996, after an application to import the virus was denied due to concerns about its uncontrollability, a group of farmers, burdened by the invasive rabbit menace, smuggled the virus into the country the following year, breaching what is arguably among the world's strictest biocontrols.
The inadvertent or illicit release of RHD in both nations robbed scientists of the opportunity to orchestrate a methodical and controlled release, highlighting the complexities and potential pitfalls of biological interventions. Such incidents serve as a stark reminder of the potential unintended consequences of deploying powerful biocontrol agents, mirroring the concerns surrounding the deployment of gene drives.
A Future Undefined
While nuclear weapons pose an immediate, tangible threat of destruction, the perils of CRISPR/Cas9 operate more stealthily, manifesting in potential misuse and the unpredictable nature of intricate ecosystems. It's a daunting reality I grapple with: the prospect of technology outpacing human wisdom and discretion. At stake is the very genetic foundation of life on our planet. My conviction holds that we shouldn't meddle with the essence of life. But experience tells me that humanity, when presented with the means, inevitably ventures forth. Such is our irrefutable, uncontrollable, inevitable destiny.
*All content and media on foodhealing.com is created and published online for informational purposes only. It is not intended to be a substitute for professional medical advice and should not be relied on as health or personal advice.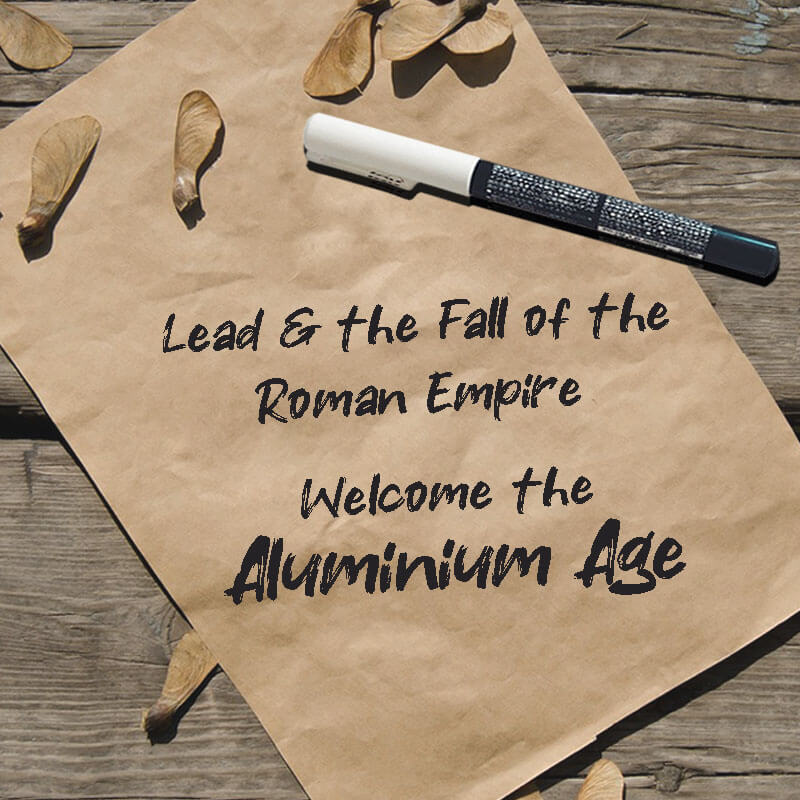 How Aluminium is Affecting Our Health