Who is Your Doctor Serving?
In our contemporary, time-conscious world, it's becoming clear that the healthcare landscape is in a state of tension. The core values of modern medicine seem to be straying from the holistic principles laid down by Hippocrates, the progenitor of Western medicine.
I propose a thought: Is your doctor genuinely serving your health, or are they, knowingly or unknowingly, an enlisted foot soldier of the pharmaceutical industry?
"Life is short, and the Art long; the occasion fleeting; experience fallacious, and judgment difficult." "To understand the patient, a physician must understand the world." | Hippocrates
Hippocrates advocated for an all-encompassing understanding of the patient. He believed that doctors should take into account every aspect affecting their patients' health, from daily habits and dietary patterns to their living environments. This depth of understanding is a far cry from what is typically seen in modern consultations, which are often limited to a brisk 15 minutes.
This shift becomes starkly apparent when we examine recent job advertisements in healthcare, such as this one for a medical clinic in Sydney, Australia:
[Job Advert – Advertiser Details Omitted]

Salary $250,000 – $300,000 [AUD]

"Highlights:

Lucrative earning potential with 70% bulk billing

Flexible after-hours work with different item numbers available

Excellent option for General Practitioners bound by District of Priority Access (DPA) restrictions

Benefits:

Guaranteed earning of $200 per hour, providing confidence in your income

Valued and encouraged clinical interests for General Practitioners

Collegiate and supportive team culture, fostering a family-like atmosphere

Continuous nursing support available to enhance patient care

Opportunity to work in an urgent care centre with government funding

About the Clinic:

Conveniently located on the main strip of shops, with high foot traffic

Doctor owned and operated, overseeing four successful clinics across Sydney

Comprised of 16 GPs with diverse interests and expertise

Efficient patient management with the use of Best Practice medical software"
The advertisement promises doctors high income, flexible schedules, and a pleasant work environment. Yet, the overriding focus on efficiency and profitability suggests a lesser emphasis on comprehensive patient care. The phrase 'high foot traffic', more fitting for a bustling coffee shop, appears mismatched with the values of a public health institution. Strikingly, patient care is mentioned just once, and even then, it's merely in the context of an available resource for doctors, rather than as a central, defining focus of their work.
In considering our current paradigm, we must note that typical consultations often last no more than 15 minutes, leaving little room to explore the critical lifestyle factors that Hippocrates deemed essential. The in-depth, patient-centric approach championed by Hippocrates appears to be yielding to the pressures of expedience and financial gains. Even as healthcare models espouse patient-centred care, the reality suggests a departure from this ideal. The stress to comply with time constraints and the limited attention given to lifestyle factors reflect a departure from the Hippocratic principles.
As physicians grapple with the conflicting demands of efficiency, time, and profitability, patient care inevitably suffers. It's clear that the balance is tipping away from Hippocratic principles and towards a system driven by financial gain. So, I invite you to reflect: who is your doctor really serving? If your instinct tells you it's not you, keep searching.
*All content and media on foodhealing.com is created and published online for informational purposes only. It is not intended to be a substitute for professional medical advice and should not be relied on as health or personal advice.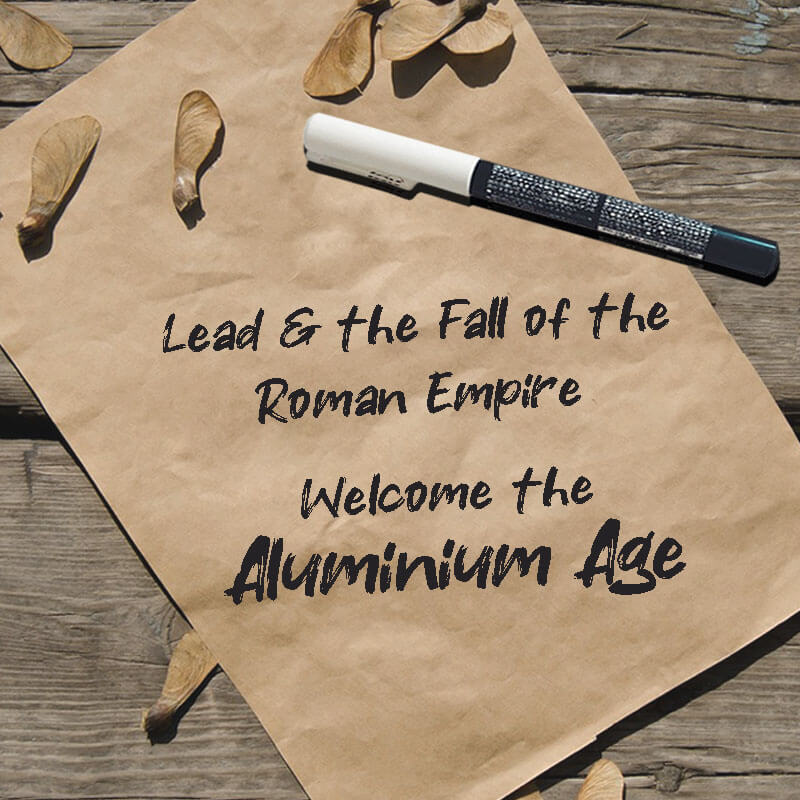 How Aluminium is Affecting Our Health