In the swirl of modern life, the term 'cost of living' is often bandied about. Politicians argue about it, economists analyse it, and ordinary folks fret over it. But have you ever stopped to consider what it really means? Is there truly a cost to living, or are we misinterpreting our complex relationship with the world? Perhaps what's really rising is the 'cost of participating.' In my mind, when the 'cost of living' is mentioned, it transforms into the 'cost of participating.'
Nature's Wisdom: From Cost of Living to Cost of Participating
I remember a recent hike, a journey that led me not just through the untouched wilderness but into a deeper understanding of life itself. With my 'house' and every item I needed to survive in the short term on my back, I roamed through nature's beauty, learning to live simply and letting go of comforts. During this moment, I truly understood how little I needed to survive. My life of hecticness—rooted in constant productivity, or more descriptively, a full-time job—was shackled by my desire for comfort and conformity, and perhaps an ego-centred focus on success. Questions began to surface: What if I didn't need a house? Is working for 30 years to attain a house really my best option? Yes, I can set goals to do it more quickly, but can I do that without compromising moral integrity?
Living is Free
While hiking, I pondered: the air I breathe is free, the water that hydrates my body falls freely from the sky, and the soil that nourishes the plants that feed me is also free. I realised then that the 'cost of living' is a fallacy, an illusion created by society. What we are truly dealing with is the 'cost of participating,' which no doubt is rising. In our modern social structures, this complex system demands more than just financial commitment; both the financial and moral costs are on the rise. It was an awakening that changed my perspective on life and its supposed necessities.
The Cost of Participating is Rising
The only thing that has changed in our evolution is the control of natural resources and our agreement to pay a price to participate in modern social structures. But this cost is not just monetary; it's a cost to our inner being, our morals, our soul. Our desires for comfort, convenience, and social status has shifted our perspective from living in harmony with the earth to paying a price to fit into a man-made world. How do we navigate our lives in such a conflicting environment?
Consider the Amish Communities
People belonging to Amish communities have chosen to live a simple life without the trappings of modernity. To them, the cost is not in living but in participating in a world that requires conformity, environmental destruction, dependence on technology, and detachment from the soil that sustains us. I suspect they do not fear the rising cost of living, just as a kangaroo munching on grass doesn't fear it. But they do fear the cost of participation.
The Moral Cost of Participating
When I look around me, the evidence of destruction is inescapable. The soil, the ocean, the air, the atmosphere—all are being destroyed. Even the airwaves and space are polluted, and our ability to see the stars is obscured by light pollution in the night skies. This pollution is a culturally devastating reality for people with a deep connection to the sky, and it leads me to believe that the moral cost of participating is rising.
"When the last tree has been cut down, the last fish caught, the last river poisoned, only then will we realise that one cannot eat money" | Native American Wisdom
I find myself pondering almost every other day why we continue to tolerate things known to be destructive in our environment, especially when they serve little to no purpose, and some of them seem so obvious and simple to legislate against. Consider balloons, which serve no essential purpose and often end up in the guts of marine life, or Styrofoam packaging, which is easily replaced with cleverly folded cardboard. These things confront me regularly. While I don't blame individuals who may not know any better, it baffles me that our governments, armed with this knowledge, don't act. I ponder, how large does the moral cost of participating in these practices need to be before we either make the necessary changes or opt out altogether?
Emma's Story: Detachment from the 'Cost of Living'
Emma, a sage old woman who lives in harmony with the earth, has carved out a life that defies conventional norms. As a self-proclaimed conscientious objector to just about everything modern society stands for, she has built her home with her own hands and tends her garden with loving care. By collecting rainwater from a creek and growing her own food, she dances to a rhythm untouched by the world's demands. With no electricity, no running water, no bills, she defies the so-called 'cost of living.' To her, the term 'cost of living' is a fallacy, a fabrication that does not exist. She perceives life's essence as free and understands that the real cost lies in choosing to participate in societal structures that impose artificial needs and desires. Although not a path for everyone, Emma's life stands as a testament to the possibility of living without engaging in what she sees as a soul-diminishing system. Her existence shines a light on the 'cost of participating' rather than the 'cost of living,' revealing a world where choices, rather than mere circumstances, define our lives.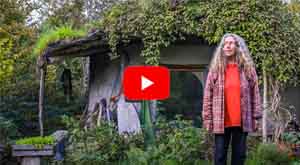 Emma Builds Tiny Earthen Home To Live Close To Nature In Welsh Woods
"I've come to realise that I'm a conscientious objector to more or less everything in our so-called culture, I don't want to get involved, I don't like it, so I have to create a parallel reality that I can be happy in." | Emma
My Lifelong Dilemma
Honestly, when I reflect on my life and our collective way of living, I sometimes feel I best identify as an Amish person who is too cowardly to return home. I recognise that I'm a participant in the very destruction I decry, and I grapple with this moral dilemma almost every other day without finding a clear solution. Is escaping to a commune that aligns with my values a true solution, or would it mean complete isolation from friends and family? I'm not so sure. I guess I'll cling to my current solution, which is to learn to befriend my insoluble dilemma.
*
In the intricate dance of modern life, we often become entangled in a web of artificial needs and desires, losing sight of the innate freedom that nature provides. The rising 'cost of participating' in societal structures is not merely financial; it extends to our moral needs, our connection with the Earth, and our very soul. As we grapple with these complexities, we must ask ourselves if we are willing to pay this escalating price, or if we are courageous enough to seek alternatives that align more closely with our core values. The stories of those who have dared to question the conventional 'cost of living' serve as a reminder that other paths exist, ones less travelled but rich with authenticity and harmony. Ultimately, the choice lies within each of us. It's a call to reflect on what it means to live in a world where the true cost is not in living, but in how we choose to participate.
*All content and media on foodhealing.com is created and published online for informational purposes only. It is not intended to be a substitute for professional medical advice and should not be relied on as health or personal advice.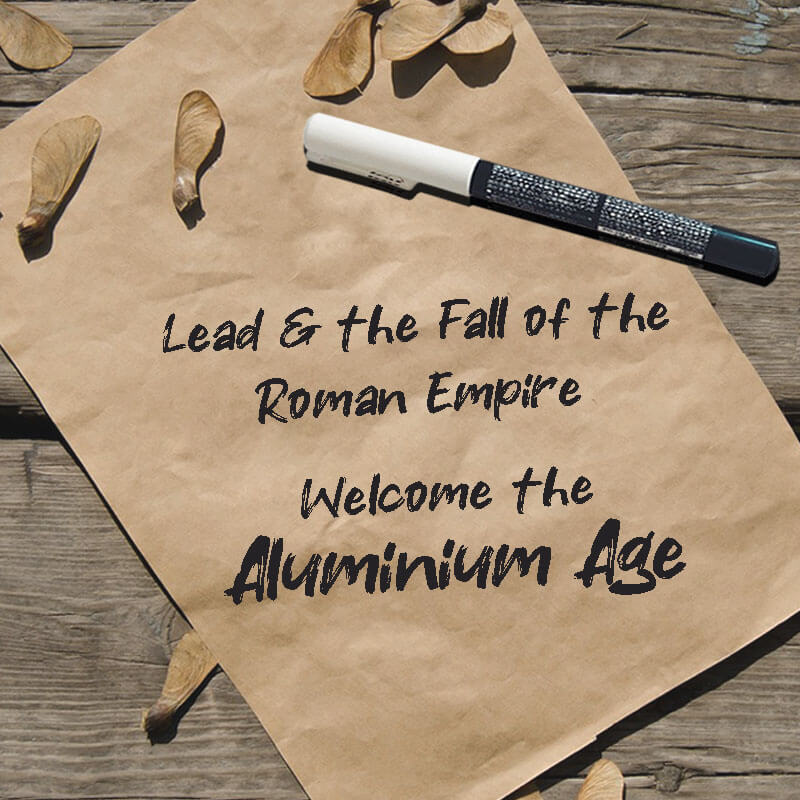 How Aluminium is Affecting Our Health