Principles of Nutrition: Overview
If you have delved into the world of nutrition science, as I have recently, you will soon notice that it is a complex, and highly contentious field, filled with a multitude of differing opinions and conflicting advice. I do not believe this is because any one scientist is necessarily right or wrong, but rather because our bodies are far more complex than our current and future understanding. Thus, when making personal health decisions, we often need to balance conflicting factors.
So, if scientists' recommendations continue to conflict, how can we make informed and effective diet-related decisions? I wasn't sure myself, so I started delving deeper for my own personal needs. It soon became clear that the advice I was seeking didn't necessarily come in the form of a study proving or disproving anything, but rather in the form of principles that could guide my decision-making on a daily basis. So, I embarked on an academic journey to seek out these principles.
By embracing principles of nutrition, we can cut through the noise of conflicting advice to make informed decisions about what to eat and how to nourish our bodies.
These principles are not subject to the same level of debate and disagreement as individual studies or recommendations, making them a invariable and reliable foundation. Whether we are seeking to improve our overall health, manage a specific health condition, or simply feel our best, these principles provide a solid basis for making informed and effective diet-related decisions on an ongoing basis.
This is my present and most comprehensive understanding of what I consider to be the principles of nutrition. They are open for comment and may be revised if necessary.
Principles of Nutrition:
    P1   Self-educate about Health & Nutrition: Educate yourself about nutrition science, physiology, and how food is produced and processed.
     P2    Know Your Nutrients & Where You Are Getting Them: Be aware of the various nutrients your body needs, their sources, and whether you need to supplement.
     P3    Know Your Irritants, Toxins, and Anti-nutrients: Identify and understand anti-nutrients, toxins, and irritants and learn to recognise signs your body might give you to avoid them.
     P4    Eat as Nature Intended: Use your intuition to consume foods that are close to their natural state and avoid overly processed foods.
     P5    Choose the Best of Your Options: Make informed choices based on what is available to you, considering factors such as nutrition, budget, social context, and personal well-being.
     P6    Know Your Food & Observe Your Eating Habits: Reconnect with your food, understand its origins, and pay attention to your eating habits and their effects on your health.
     P7    Listen to Your Body: Pay attention to the feedback your body provides and make dietary and lifestyle changes based on its needs and the foundations you've built through the previous principles.
The principles listed are a trademark of Strohbeck Pty Ltd, trading as foodhealing.com. First published on 8 February 2023.

Let's delve into them quickly:
Principle 1 – Self-educate about Health & Nutrition 
While this principle may appear self-evident, it is a vital initial step in assuming responsibility for both your dietary and overall health. Holistic health encompasses numerous factors, but it is my firm belief that our food choices serve as a fundamental pillar, or perhaps even the cornerstone, of our general well-being. Essentially, the molecules we ingest compose our entire being, with the majority of these molecules originating from the foods we consume.
To empower ourselves to make the best food choices for our health, we need to educate ourselves on not only nutrition science but also the sourcing and preparation of our food.
In order to assume responsibility for our dietary health, we must first educate ourselves, not only in nutrition science but also in understanding the origins and processing of our food. Factors such as where the food was cultivated, how it was grown, and the methods of processing should be taken into account. Moreover, a significant portion of our education should involve learning about holistic health. To truly comprehend nutrition, we must also grasp our physiology and the pivotal role nutrition plays in maintaining optimal physiological health.
It is important to acknowledge that nutrition is a multifaceted science. To comprehend it fully, we must first recognise and appreciate its complexity. Given that one teaching may contradict another, it is essential to form a personal understanding and make adjustments based on our bodies' feedback. Equipped with knowledge of both nutrition and physiology, we can better interpret the messages our bodies are conveying.
Principle 2 – Know Your Nutrients and Where You Are Getting Them
This principle emphasises not only the importance of understanding your nutrients but also discerning their sources. Are you obtaining nutrients from food, sunlight, or supplements? Below is a summary of key nutrients, but I strongly encourage further exploration, as their complexities go far beyond what can be conveyed in a simple 'overview' list:
Macronutrients: protein, carbohydrates, and fats.
Vitamins: A, D, E, K, B (Complex), and C.
Minerals: calcium, chloride, magnesium, phosphorus, potassium, sodium, boron, chromium, copper, iodine, iron, manganese, molybdenum, selenium, silicon, vanadium, and zinc.
Essential Fatty Acids: All fats, including saturated fatty acids, have important roles in the body. Omega 3 and Omega 6 are considered essential fatty acids because our bodies cannot make them.
Amino Acids (proteins): Alanine, arginine, asparagine, aspartic acid, carnitine, carnosine, cysteine, 5-Hydroxytryptophan, Gamma-Aminobutyric Acid, glutamate, glutamine, glutathione, glycine, histidine, lysine, methionine, phenylalanine, proline, serine, taurine, threonine, tryptophan, and tyrosine.
Other: Fibre or more specifically Microbe Accessible Carbohydrate (MAC), probiotics, and water.
Principle 3 – Know Your Irritants, Toxins and Anti-nutrients
Anti-nutrients are, by definition, natural or synthetic compounds that interfere with nutrient absorption. In this section, we will examine anti-nutrients as well as expand our investigation to include toxins and irritants, such as natural phytochemicals and synthetic contaminants. It is crucial to be aware of these substances and recognise the signs your body may display, so you know when to avoid them. The following list is not exhaustive:
Anti-nutrients: Lectins, gluten, phytic acid (phytates), oxalic acid (oxalates), protease inhibitors, goitrogens (glucosinolates), tannins, saponins, trypsin inhibitors, isoflavones, solanine, chaconine, and phytoestrogens.
Toxins and toxicants: Glyphosate and adjuvants, most food additives, BT Toxin/novel toxins, certain vitamins in excess, caffeine, alcohol, antibiotics, oxidised fats, casein, and agaritine (found in mushrooms), toxic metals and metalloids: mercury, lead, cadmium, arsenic and aluminium. Note, this list includes the main metals of concern only.
Irritants: Degraded carrageenan (poligeenan), lactose, sorbitol and xylitol (artificial sweeteners), sulfites, aspartame, monosodium glutamate (MSG), and many additives.
Other irritants for some individuals: Spicy foods, acidic foods, excess fats, excess fibre, food allergens (even unlikely ones like celery), fructose, yeast, sugar alcohols, salicylates, and amines. Also nightshade irritants: capsaicin, solanine, and nicotine.
Principle 4 – Eat as Nature Intended
This principle necessitates relying on your intuition, as it is open to interpretation and lacks exactness. In my opinion, nutrition is as much an art as it is a science. You may have heard the advice that consuming whole foods, avoiding processed foods, or eating natural foods is among the best practices for maintaining good health. This principle essentially refines and encapsulates those concepts in a more comprehensive manner.
The recommendation to "eat whole foods" is generally sound, but its vagueness can be confusing. While it implies attaining foods in their whole state and processing them at home, it remains unclear whether we should eat foods such as grains and seeds in their whole state or whether processing them at home is adequate. Although one could infer that the underlying message is to avoid industrially processed foods, this becomes confusing since certain processed items, such as sauerkraut, kimchi, and tempeh, are often regarded as exceptionally healthy. Some processed foods made from quality ingredients can also be convenient and relatively harmless. The suggestion to eliminate all processed foods is oversimplified and confusing, potentially leading us to abandon the idea altogether. Instead, I propose that we should eat as nature intended. This approach requires the ability to discern between foods, basing our choices on whether we believe they are intended for our consumption by nature.
Science can be corrupted, but nature never lies.
Let us delve further into this mindset. Starting from the perspective of our natural or 'tribal' lives, consider a Twinkie. When one takes a Twinkie from the shelf, where it may have sat for up to two months, and unwraps it from its plastic packaging, they are then faced with an ingredient list. This list contains about 15 ingredients, many of which are still baffling to me. Essentially, a Twinkie is a 'laboratised' food-like product. Intuitively, we likely know that this is not how nature intended us to eat. However, if we were to cultivate some wild native spinach and catch a fish to cook and eat, or purchase some produce from a biodynamic farm, as we sit down to eat, intuitively we would know that this is how nature intended (cruelty debate aside, of course). I have used examples from both ends of the spectrum to illustrate my point, but I believe we can apply this way of thinking to any food we consume, and it will provide insight into what may be best for our bodies. Scientists offer information, as is the case with nature: science is susceptible to corruption, but nature never lies. This is why I like to pay attention to the science but also take cues from nature and try to eat as nature intended.
Within this principle, we should also consider food safety: store, prepare, and cook foods properly to prevent foodborne illnesses and ensure optimal nutrient content. Traditional food storage techniques, such as pickling, fermenting, and preserving, present opportunities.
Principle 5 – Choose the Best of Your Options
This principle may sound straightforward, and indeed it is. It requires little explanation. Choosing the best of your options takes into account not only nutrition but also the complexities of life in its entirety.
For example, if a friend offers me a meal that is not necessarily something I would usually choose, I may decide that the best option is to accept it with gratitude. The very act of having a meal cooked for me is a tremendous gift, and expressing gratitude for it can be beneficial to our health – even if the nutrients in that specific meal may not be ideal. If I have a tight budget and buying organic produce would strain my finances and cause stress, I believe the best option may be to avoid purchasing foods that strain my budget and cause anxiety, as the resulting stress can be more detrimental to my health than the quality of my food. This notion is supported by scientific studies, as stress hormones can lead to dysbiosis regardless of dietary inputs.
"Burgers, chips, and cola can be considered health food, while quinoa and pumpkin salad can be considered junk food, depending on the context."
Furthermore, I believe that what is considered healthy is contextual. Generally, I don't believe fast food and deep-fried items are healthy, and I make an effort to avoid them. However, if I were to get lost in the wilderness and trek for five days following an uncontaminated river, only to come across an abandoned car with leftover burgers, chips, and cola that haven't expired due to their preservation, I would consider this a health food and consume every last bit of it, as it could save my life. If I encounter a pumpkin and quinoa salad that has spoiled in that same car due to the absence of preservatives, I would consider it to be unsafe to consume and therefore classify it as junk food. In this context, burger, chips and cola are health food, and quinoa and pumpkin salad is junk food. We must always remember that what is good and bad for us is entirely contextual.
When choosing the best of our options, we should also take into account friendships, cultural traditions, and the joy of eating. Keep in mind that health is multifaceted and that nourishment encompasses more than just nutrition.
Principle 6 – Know Your Food & Observe Your Eating Habits
This principle focuses on being mindful of what you're eating, when you're eating it, and even how you're feeling at the time. It also encourages reconnecting with your food and understanding its origins. While this may seem obvious or even trivial, making effective decisions requires not just existing, but cultivating awareness. Eating has become a semi-automatic task for many, leading to surprise or shock when they examine their own habits. Numerous people eat from the moment they wake up until the hour they go to bed – a pattern that may warrant reconsideration for optimal dietary habits.
For a lot of us, eating has become a routine activity that we barely even think about – until we take a step back and realise how our habits may be impacting our health.
If you're experiencing digestive issues, it's wise to not only observe your habits but also document them in a food diary (or digestive health diary). A comprehensive food diary should include what you ate, the time of day, and your feelings at the time (e.g., tiredness, stress, bloating, etc.). You may also want to record notes about your stool, menstruation, and urine colour. Examining your stool might seem odd, but in countries like Germany, it's no joke – many toilets even have examination plates for checking stools before they're flushed.
Hydration is also a critical aspect of knowing your food. When considering hydration, think about adequate water and electrolyte intake. To ensure sufficient water intake, monitor your body's thirst and the frequency and colour of your urine, aiming for a pale straw hue.
Understanding your food and observing your eating habits are essential for optimising your dietary habits and, subsequently, your health.
Principle 7 – Listen to Your Body
Another straightforward principle – great, that is as I intended. This straightforward principle emphasises the importance of paying attention to your body. To do so, you need a basic understanding of your physiology and a willingness to be mindful of your body's signals. Many people overlook or misunderstand the subtle or overt feedback their bodies continuously provide. To effectively implement this principle, you need to engage one of the less acknowledged senses: interoception. Contrary to popular belief, humans possess more than just five senses. In simple terms, interoception refers to our awareness of the body's internal physiological state. You also have indicators such as breathing quality, urine colour, stool type, sleep quality, unusual sweating, fingernail strength, teeth integrity, skin manifestation, sensitivities, muscle soreness, wound healing, blood colour, blood coagulation duration, menstrual cycle regularity, colour and flow, and erectile dysfunction – to name a few, all offer valuable information.
Our bodies are constantly giving us subtle cues, all too often we miss them
In essence, this principle encourages listening to your body and making dietary and lifestyle adjustments based on the feedback your body provides, in conjunction with the foundation established by the previous six principles.
___________
The seven principles of nutrition I have proposed emphasise the importance of self-education about health and nutrition, understanding the nutrients you need and where they come from, being aware of irritants, toxins, and anti-nutrients, eating as nature intended, choosing the best options for your circumstances, knowing your food and observing your eating habits, and listening to your body's signals. These principles encourage a holistic approach to nutrition that takes into account not only the nutrients we consume but also our relationship with food, our environment, and our body's unique needs. By following these principles, individuals can make informed decisions about their diet and overall health.
*All content and media on foodhealing.com is created and published online for informational purposes only. It is not intended to be a substitute for professional medical advice and should not be relied on as health or personal advice.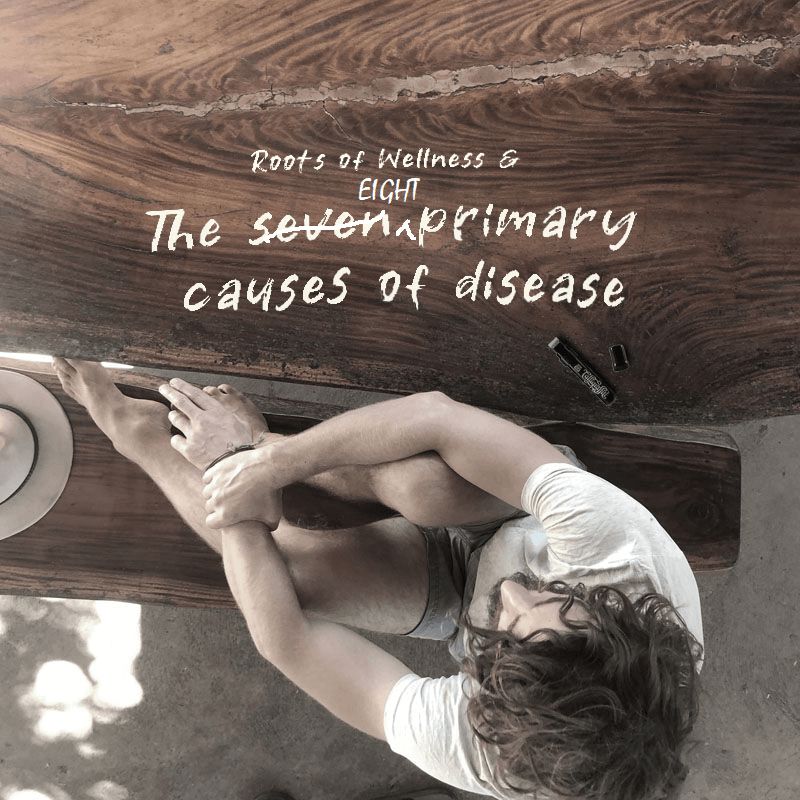 A reductionist approach to identify the root causes of all disease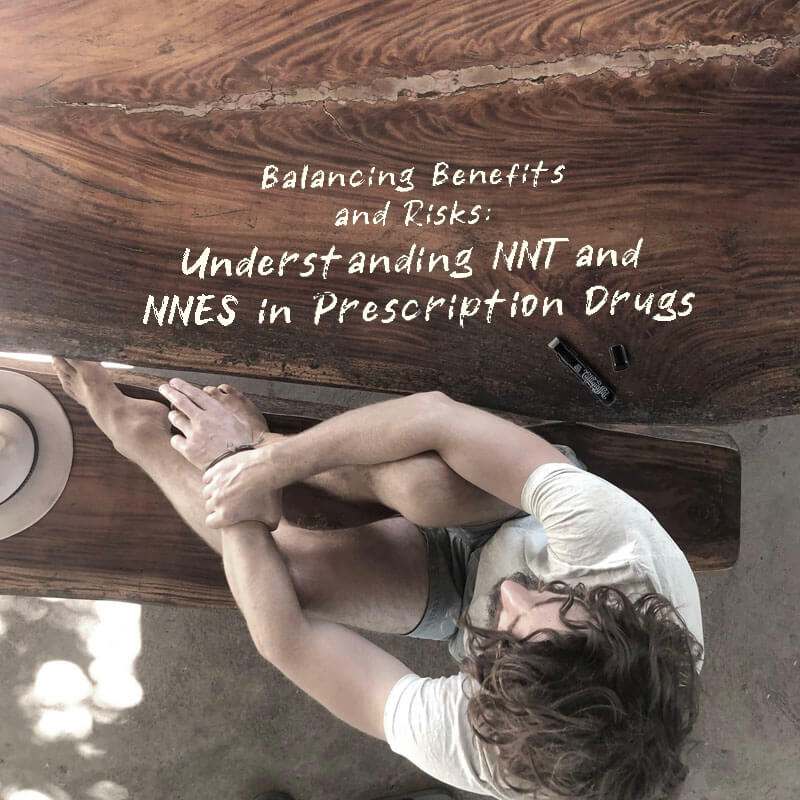 'Number Needed to Treat' (NNT) vs. Number Needed to Experience Side Effects (NNES)