Stealth Infections: A Hidden Cause of Autoimmune Disease and Chronic Fatigue
The world is facing a growing immune crisis, with autoimmune diseases and chronic mystery illnesses reaching record numbers. It's essential to explore potential underlying causes to address this concerning trend. One intriguing hypothesis links autoimmune conditions and chronic fatigue to hidden infections, including elusive tick-borne diseases, parasitic infections, and certain viruses. These stealth infections can be challenging to diagnose, and yet they may contribute to immune system collapse and severe health issues.
The Personal Struggles of Dana Parish and Steven Phillips
Both Dana Parish and Steven Phillips have experienced first-hand the debilitating effects of chronic stealth infections. Suffering from Lyme disease, Dana and Phillips had to navigate the complex medical landscape, facing misdiagnoses and ineffective treatments. At their lowest points, both had extremely limited mobility and feared for their lives. Phillips also diagnosed Dana with Bartonella, another tick-borne infection. As they sought treatment for these hidden infections, they noticed significant improvements in their physical and mental health, including reduced anxiety and depression.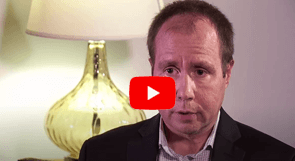 The Link Between Autoimmune Disease, Chronic Fatigue, And Hidden Infections
The Discordance in Conventional Medicine
Phillips' journey to recovery highlighted the lack of consensus within conventional medicine when it comes to diagnosing and treating diseases like Lyme. Current diagnostic methods, which often rely on blood tests, frequently produce false negatives, leaving many patients without proper care. This outdated approach highlights the urgent need for improved diagnostic tools and a better understanding of the link between hidden infections, autoimmune diseases, and chronic fatigue.
Chronic Lyme Disease dismissed as "Post Treatment Lyme Disease Syndrome"
Phillips explains that Chronic Lyme disease is often misdiagnosed as "Post Treatment Lyme Disease Syndrome." Although treatments can be effective in improving health, the disease may persist in the patient's system. This is supported by studies where disease-free ticks contracted Lyme disease after being placed on post-treatment patients and by isolating Lyme bacteria in the body post-treatment. Phillips thought this finding would make headlines, he expresses discontent that it was buried and didn't even make the news.
How do you test for Lyme Disease?
In a 2015 study, researchers examined heart muscle biopsies in patients presenting with potential Lyme disease symptoms and found that 20 percent had Lyme DNA. The study also revealed that almost two-thirds of the individuals with Lyme DNA had negative Lyme tests, highlighting the archaic system of testing.
Clinical Evaluation & Blood Test: Phillips uses a combination of clinical evaluation and thorough blood tests to diagnose hidden infections like Lyme disease. Instead of relying solely on blood tests, which often produce false negatives, he looks for a pattern of symptoms and medical history consistent with these infections.
"I do 99 per cent of my blood tests for patients at chain labs like quest and lab corp and it's a long litany, you know, it's like 17 tubes of blood but we cast a broad net and we generally find targets that are treatable and in terms of the clinical symptoms, people are having the treatments that are working."
Therapeutic Trial: In some cases, it may be appropriate to start a safe therapy as a way to diagnose a medical condition. This approach is known as a therapeutic trial. Phillips emphasises the importance of considering the risk-to-benefit ratio in treatment decisions, as demonstrated when he treated his father. Noticing a low-risk, potentially high-benefit treatment, he effectively used therapeutic trial for diagnosis of his father's hidden infections.
Although not promoted because it is a highly invasive testing procedure, a spinal tap to obtain spinal fluid seems to be the most definitive test available.
Lyme: Think Clinical Diagnosis Rather Than Testing
Richard Horowitz emphasises the importance of clinical diagnosis when it comes to identifying Lyme disease. With blood tests often showing a false negative, Horowitz points out that a clinical diagnosis is necessary. The characteristic symptoms of Lyme, such as 'comes and goes' and 'moves around the body,' are only typical to a few diseases, with Lyme being the most prevalent among them. He suggests that healthcare professionals should consider Lyme as a primary suspect when patients present with these symptoms. Rather than relying solely on testing, which can sometimes yield inaccurate results, Horowitz encourages clinicians to prioritise clinical diagnosis based on the patient's symptoms and medical history. This approach can lead to more accurate identification and treatment of Lyme disease, ultimately improving patient outcomes.
Lyme in Australia, No Concern, Right?
I can hear the Australian audience in the back of my mind. "But Nils, we're in Australia, how is this relevant to us?" Let me make this clear:
Lyme disease does exist in Australia. You've been misled by authorities. Unfortunately, this misinformation has resulted in many people suffering unnecessarily due to medical abandonment. Medical abandonment is a violation of fundamental human rights.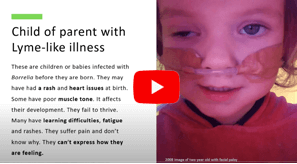 Jacqui van Teulingen | Medically Abandoned in Australia
How to Treat Lyme Disease
Long-duration antibiotics, such as doxycycline, are used to treat Lyme disease. While the disease may not be entirely eradicated with current treatment technologies, the infection can be reduced to a manageable level where it may no longer affect one's well-being, with patients often reporting they feeling almost 100%. However, factors like steroid use or chronic stress may compromise the immune system and cause the disease to relapse, necessitating another course of antibiotics.
Double Dapsone: A Promising Treatment for Lyme Disease
In recent years, researchers have been exploring the use of double dapsone therapy as a potential treatment for Lyme disease. Dapsone, an antibiotic traditionally used for treating leprosy and skin infections, has shown promising results when used in combination with other antibiotics for addressing Lyme disease. This innovative approach pioneered by Richard Horowitz, known as double dapsone therapy, involves administering two different forms of dapsone simultaneously to enhance the effectiveness of the treatment. Studies have indicated that double dapsone therapy can successfully target the persistent forms of the Lyme bacteria, Borrelia burgdorferi, leading to significant improvement in patients' symptoms. Although more research is needed to fully understand the long-term efficacy and safety of double dapsone therapy, this novel approach offers hope for those suffering from Lyme disease who have not found relief through traditional antibiotic treatments. It appears some clinicians like Horowitz are already administering double dapsone therapy to patients with clinical success.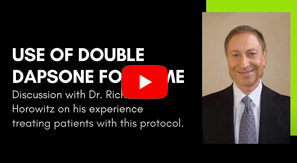 Richard Horowitz | Use of Double Dapsone to Treat Lyme
Lyme Disease Presenting as Rheumatoid Arthritis, Multiple Sclerosis (MS), and Alzheimer's
Phillips explains that Lyme disease can often present itself with symptoms similar to other conditions such as rheumatoid arthritis, multiple sclerosis, and even Alzheimer's. This is because the Lyme bacteria, Borrelia burgdorferi, has the ability to invade various tissues and systems within the body, leading to a wide range of symptoms. This makes it challenging for healthcare professionals to accurately diagnose and treat the disease. Patients may receive a misdiagnosis and undergo treatments that don't address the underlying Lyme infection, prolonging their suffering.
Phillips emphasises the importance of considering Lyme disease as a potential cause in cases of chronic, unexplained symptoms to ensure that patients receive appropriate care and have the best chance of recovery. He mentioned that he sees these labels as descriptions rather than diagnoses because they help explain the symptoms with fewer words, but they don't necessarily explain or help solve the cause of the disease.
Phillips states that words are important. He points out that some professionals have had cases where they state Lyme disease "imitates" or "mimics" other infectious illnesses. He questions the use of these words and suggests "causes" instead.
A lot of people trust doctors too much, and they don't trust their intuition. Dana Parish
Antibiotics an Effective Treatment for Rheumatoid Arthritis and More
Phillips suggests that antibiotics are an effective treatment for rheumatoid arthritis, though they are not widely promoted. Instead, immunosuppressors are often prescribed. Many patients, referred to his practice, who have not responded to biological treatments improve on antibiotic treatments. Additionally, Phillips notes that many multiple sclerosis patients have Lyme bacteria in their spinal fluid, suggesting that antibiotics should be considered as a potential treatment for multiple sclerosis.
Lyme Disease Transmission: Crossing the Placenta
Lyme disease, caused by the bacterium Borrelia burgdorferi, has been found to cross the placenta and potentially infect unborn babies. Pregnant women with Lyme disease may unknowingly transmit the infection to their developing foetus, leading to potential complications such as premature birth, low birth weight, or even miscarriage. In some cases, the infant may be born with congenital Lyme disease, exhibiting symptoms similar to those of adult patients. It is crucial for pregnant women with a history of Lyme disease or symptoms suggestive of the infection to seek medical attention and receive appropriate treatment. There is some concern among experts that Lyme disease can be transmitted through breast milk, further increasing the risk of infection for babies born to infected mothers. Prompt diagnosis and treatment can help minimise the risk of transmission and ensure the health of both the mother and her baby.
Lyme Disease Transmission: a STD?
The potential sexual transmission of Lyme disease continues to be a topic of interest and debate among researchers and healthcare professionals. The bacteria responsible for Lyme disease, Borrelia burgdorferi, has been found in various bodily fluids, including semen and vaginal secretions, leading to the hypothesis that Lyme disease might be transmitted through sexual contact.
One fascinating aspect of this hypothesis is the observation that couples affected by Lyme disease often share the same specific strain of Borrelia burgdorferi DNA. With multiple strains of the bacteria existing in nature, the likelihood of partners having the same strain by chance alone seems quite low. This observation raises further questions about the potential role of sexual transmission in the spread of Lyme disease. However, it is crucial to note that more research is needed to establish a definitive link between sexual transmission and Lyme disease.
Other Underlying Infections: Post-COVID Syndrome and Others
As the world grapples with the COVID-19 pandemic, it's crucial to explore the connections between the virus, post-COVID syndrome, and underlying infections. Understanding these relationships can help inform treatment strategies for individuals struggling with chronic illness and provide hope for those feeling lost in their search for answers. COVID-19 is only one other example of another hidden infection that may be affecting people's health.
______
Phillips and Dana Parish's stories serve as an inspiration to others facing similar challenges, showing that even the most severe mystery illnesses can be managed and overcome. By investigating the potential link between autoimmune diseases, chronic fatigue, and hidden infections, the medical community can develop more effective diagnostic tools and treatments, ultimately improving patient outcomes and quality of life.
*All content and media on foodhealing.com is created and published online for informational purposes only. It is not intended to be a substitute for professional medical advice and should not be relied on as health or personal advice.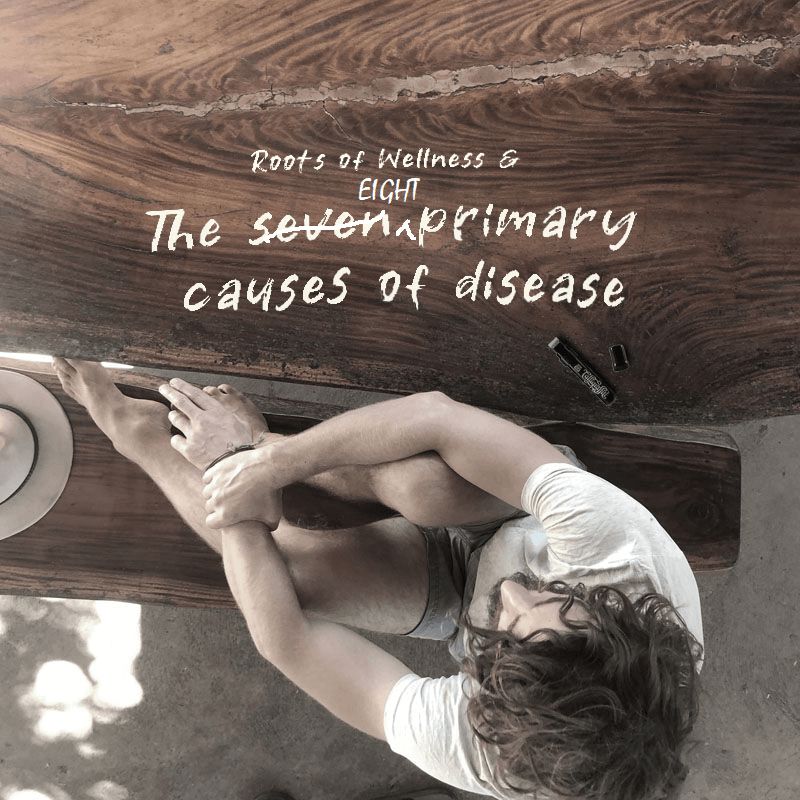 A reductionist approach to identify the root causes of all disease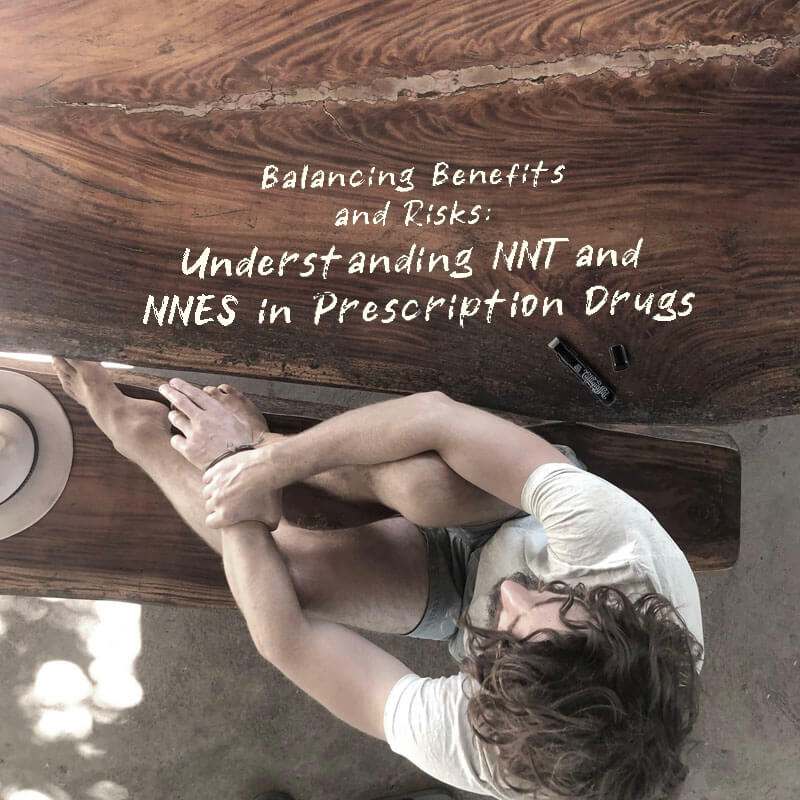 'Number Needed to Treat' (NNT) vs. Number Needed to Experience Side Effects (NNES)