Toxic Metals: The Overlooked Significant Factor in Disease and Disorders

Heavy metals, such as lead and mercury, have long been associated with various health issues, including childhood developmental delays and numerous chronic illnesses. In a recent discussion between Mark Hyman and Elizabeth Boham, they explored the impacts of heavy metal exposure on human health and the importance of addressing this often-overlooked aspect of medical care. The conversation emphasised the heavy metals: lead and mercury. Also consider other toxic metals like arsenic (technically a metalloid), cadmium and aluminium.
Hyman noted research where 40% of chronic illness patients had significantly elevated heavy metal levels. Furthermore, he considers heavy metal exposure one of the five primary causes of almost all diseases: toxins, allergens, microbes, poor diet, and stress. Given that heavy metal toxicity is one of the primary causes of chronic illness, Mark Hyman tests all of his patients who present with chronic-related symptoms for heavy metal toxicity. He likens this testing to a blood pressure test, which is performed routinely.
Most medical doctors overlook their presence. If tested at all, it is often only through a blood test alone, which is insufficient for identifying long-term exposure
How to Test:
Despite the critical role heavy metals play in various health issues, most medical doctors overlook their presence. If tested at all, it is often only through a blood test alone, which is insufficient for identifying long-term exposure – exposure prior to the last 90 days. To better assess heavy metal levels in the body, Hyman and Boham recommend a multi-faceted approach. This includes:
Comparison testing (Tri-test): blood, hair, and urine to determine metal levels, molecular structure, and their mobilisation throughout the body. It's important to note that tri-testing can produce false negatives. When conducting tri-testing (blood, hair, and urine), some individuals may not excrete toxins without a chelator. Relying solely on a tri-test could lead to a false negative in such cases.
A provoked heavy metal challenge: involves administering a chelator to provoke the release of stored heavy metals and then measuring metals in the urine for the next 6-24 hours depending on the protocol followed. Provoked challenge is essential for testing long-term exposure rather than just acute exposure (exposure in the past three months).
In extreme cases, a tissue biopsy may be performed to measure metal levels directly in specific tissues, such as the brain, liver, or bone. This is an invasive procedure and is reserved for extreme cases where a definitive diagnosis is needed.
Clinical Improvement:
Addressing heavy metal exposure in patients with chronic illnesses can lead to significant clinical improvements. As Hyman shared in his anecdote about a patient with ulcerative colitis, incorporating heavy metal testing and treatment into a patient's care plan can result in remarkable progress. By systematically identifying and treating heavy metal exposure, medical professionals can help patients experience relief from their symptoms, potentially even reversing the course of their chronic conditions. Mark mentions with Chelation Therapy that there is a clear correlation between reduced levels of heavy metal toxins and clinical improvement.
A clear correlation between reduced levels of heavy metal toxins and clinical improvement
Childhood Development and the Impact of Maternal Heavy Metal Exposure
Pregnant mothers exposed to heavy metals can inadvertently pass them on to their unborn children, potentially affecting the child's development. Heavy metals can cross the placenta, leading to potential delays in cognitive and physical development, as well as long-term health issues. It is crucial for pregnant women to minimise their exposure to heavy metals, be it through occupational or environmental sources. By focusing on maternal health and reducing heavy metal exposure during pregnancy, we can help protect the health and well-being of future generations. Mothers of children presenting with high levels of heavy metal toxins should also consider their health and testing for heavy metals. Boham shares a story about one of her patients presenting with autism. The child's test results showed extremely high levels of lead, but after working to chelate and remove the lead, the levels were significantly lowered. As a result, the child showed significant progress in development and a reduction in autistic symptoms.
Sources of Environmental Toxins
Heavy metal exposure can occur through various sources, including hunting and shooting guns, pipes in old homes, paint in old homes, contaminated soil, and foods grown in contaminated soil. Other sources include coal burning and other air quality issues, crystal glassware (some crystal glassware now contains zinc or magnesium instead of lead), amalgam fillings, stained glass, and some ceramics. Also consider industrial occupational exposure, cosmetics, household products, and poorly manufactured supplements and medications. By raising awareness of heavy metal exposure and its impact on health, Hyman and Boham hope to encourage more medical professionals to incorporate heavy metal testing into their practice and improve patient outcomes.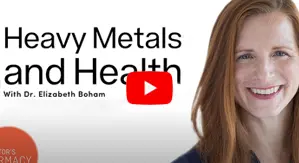 Elizabeth Boham & Mark Hyman | Heavy Metals And Health: The Untold Story
______
Addressing heavy metal exposure is crucial for understanding and managing numerous health issues, particularly chronic illnesses. By educating both medical professionals and the general public about the importance of heavy metal testing, and by using a comprehensive approach to assess exposure, we can work towards better patient outcomes and improved overall health. By recognising the various sources of heavy metal exposure and taking proactive steps to mitigate them, we can create a healthier environment for ourselves and future generations.
*All content and media on foodhealing.com is created and published online for informational purposes only. It is not intended to be a substitute for professional medical advice and should not be relied on as health or personal advice.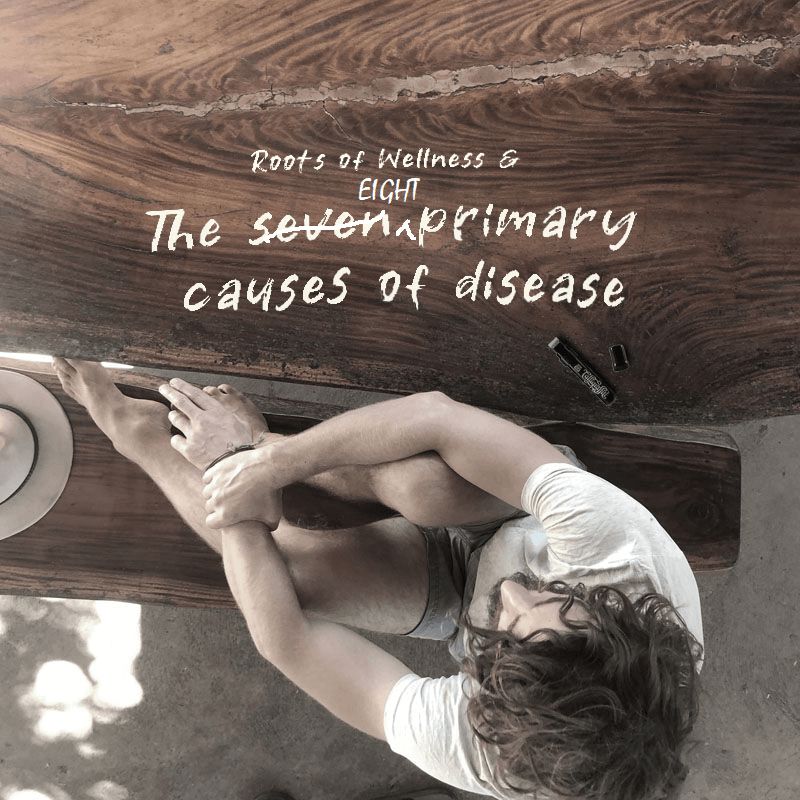 A reductionist approach to identify the root causes of all disease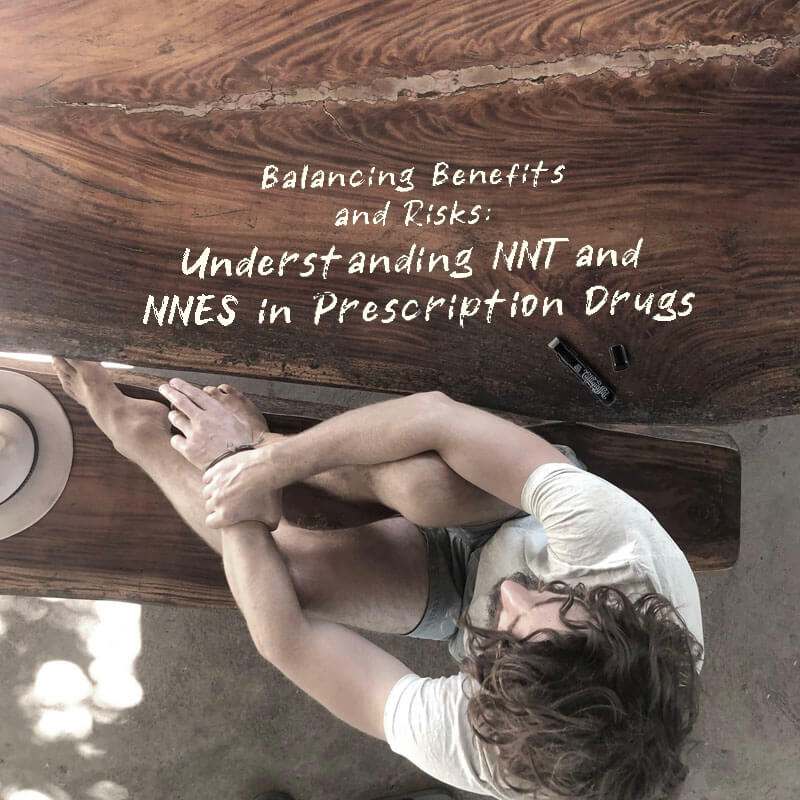 'Number Needed to Treat' (NNT) vs. Number Needed to Experience Side Effects (NNES)