You can't regrow tooth enamel. Actually you can
We often accept things as fact too easily, without considering whether they are truly accurate. One commonly held belief is that tooth enamel cannot be regenerated. However, something about this idea didn't sit right with me. Intuitively, something seemed off when I stopped to contemplate this. We put minerals in our mouths daily, and enamel is essentially mineral deposits so why wouldn't enamel in the right conditions regenerate? I decided to look into it further.
During my research, I came across two individuals who provided valuable insights on how we can potentially restore our tooth enamel. Ramiel Nagel, the author of "Cure Tooth Decay," claims to have cured his daughter's cavities and his own gum disease through a nutrient-rich diet and supplements. Similarly, Kim Evans, a natural health writer, asserts that she regrew her own tooth enamel using a combination of organic eggshells and comfrey root.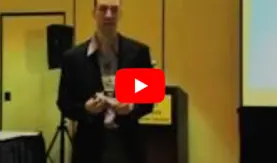 Cure for Tooth Decay | Ramiel Nagel
Here are a few tips they recommend:
Incorporate organic eggshells into your diet (Evans): Eggshells are similar in composition to bones and teeth, and can help to regenerate tooth enamel. Boil one eggshell for five minutes to kill any pathogens, and then add it to a smoothie made with bananas.
Use comfrey root (Evans): Comfrey root helps with tooth decay because it boosts bone, tissue, and tooth growth. Blend one square inch of comfrey root with two tablespoons of water and swish the liquid in your mouth.
Foods (Nagel): The foods Nagel suggests for promoting enamel regrowth are also those that promote overall health and wellbeing. These foods tend to be rich in minerals, healthy fats, vitamins, and other essential nutrients. Three foods from Nagel that I believe are worthy of notable mention are cod liver oil, butter and bone broth.
"All you need to do to make a 40% or more reduction in tooth cavities for the rest of your life is take 1 to 2 teaspoons of cod liver oil per day"
"in a study in the 40's in New Zealand a group of schoolgirls were divided in half, the group that had more immunity to tooth cavities, and the group with less immunity. The group with less immunity was given two teaspoons of cod liver oil per day for six months. After six months the group that originally had less immunity had forty percent more immunity to tooth cavities. So all you need to do to make a forty percent or more reduction in tooth cavities for the rest of your life is take one to two teaspoons of cod liver oil per day."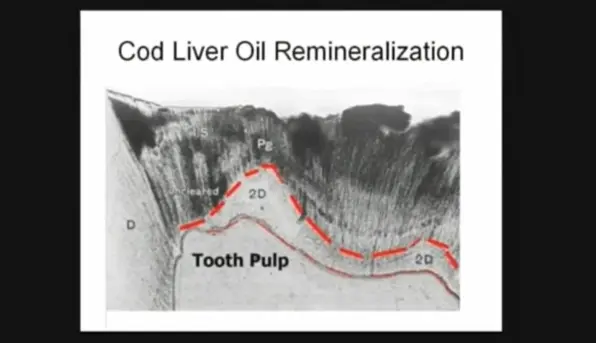 From Nagel's presentation: Slice of a decayed tooth, the area saying 2D between the two red dashes is new tooth enamel
Taking into account further research and a variety of sources, it's essential to be mindful of the substances you use while brushing your teeth, such as toothpaste and mouthwash. Pay attention to whether you might be overbrushing or brushing at inopportune times. Brushing right after consuming acidic foods can have detrimental effects, potentially damaging your tooth enamel and gums.
Furthermore, any substance that disrupts saliva production, like mouthwash containing alcohol, can interfere with the natural mineral deposition process that is vital for maintaining healthy teeth. Consider a homemade herbal mouthwash as an alternative. Saliva is rich in essential minerals that can deposit on your teeth throughout the day, so promoting saliva production can also contribute to better oral health.
Scientists from China have invented a gel that contains mineral clusters that restore tooth enamel back to its original structure. The gel is currently being developed for human use.
To make a homemade herbal mouthwash, combine 1 cup each of fresh parsley, mint, and thyme leaves in a heat-resistant glass container. Pour 4 cups of boiling water over the herbs and let the mixture steep for 30 minutes. Strain out the herbs, discard them, and stir in 2 tablespoons of cream of tartar. Optionally, add 1-2 drops of peppermint or tea tree essential oil for added freshness and antibacterial properties. Allow the mouthwash to cool before using.
______
Tooth enamel regeneration is often considered impossible, but research and anecdotal evidence suggest otherwise. Ramiel Nagel and Kim Evans have shared insights on restoring tooth enamel through a nutrient-rich diet, supplements, organic eggshells, and comfrey root. Chinese scientists have also developed a gel that restores tooth enamel to its original structure. It's time to reassess the long-held belief that tooth enamel cannot be restored – this notion is simply incorrect.
*All content and media on foodhealing.com is created and published online for informational purposes only. It is not intended to be a substitute for professional medical advice and should not be relied on as health or personal advice.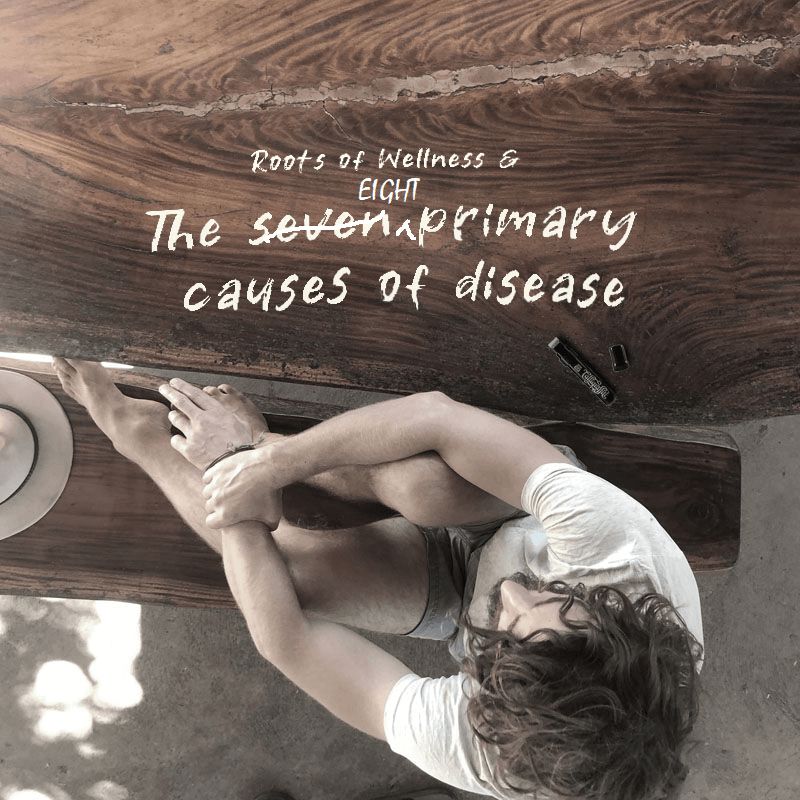 A reductionist approach to identify the root causes of all disease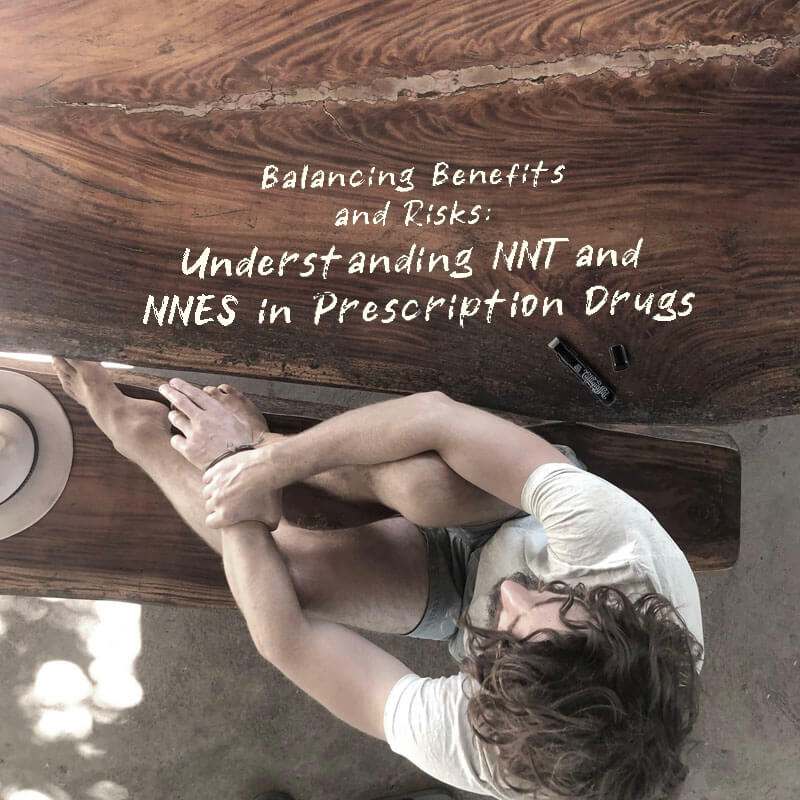 'Number Needed to Treat' (NNT) vs. Number Needed to Experience Side Effects (NNES)