Lamb to the Slaughter Riding in Your Own Trojan Horse?
In the sprawling landscape of medical research and philanthropy, it's easy to become a lamb to the slaughter, inadvertently promoting causes that might not entirely align with our intentions. One such example deserving of a closer look involves pharmaceutical giant Merck and its ties with the Alzheimer's Association (alz.org).
Renowned aluminium toxicologist, Chris Exley, voiced his concerns about Merck's proprietary adjuvant in its HPV vaccine, Gardasil, expressing concern over its potential toxicity. Exley stated, "They might have sacrificed toxicity at the injection site for toxicity in the rest of the body by using different, these different adjuvants."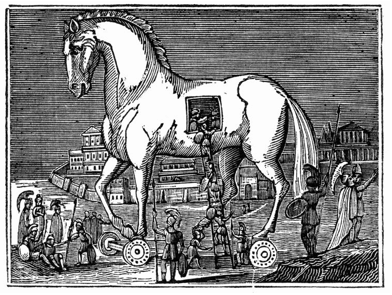 Exley's research group had requested samples of this adjuvant material for study, which were persistently refused by Merck. This flies in the face of honest science and contravenes the process of peer review, a necessary component of honest and ethical science. Therefore, the full extent of its impact on human health remains shrouded in mystery.
If you've heard about the correlation between aluminium exposure and its potential implications in the contributory causation of Alzheimer's, you might not know the name to which you can attribute this work. This is the research of Chris Exley. He is a leading scientist who has autopsied numerous brains of Alzheimer's sufferers, finding substantial aluminium deposits in each one.
In fact, the publishers should not accept these papers, probably, if they [Merck] are not prepared to allow the materials involved in those pieces of research to be made available to others who need them."
Exley further states, "If nothing else, when one publishes something, and Merck has published some work on the Gardasil proprietary adjuvant. In fact, any safety trial for Gardasil that is published. You are supposed, as a researcher, to supply materials that were used, if necessary, if asked for in your publication. This is part of normal ethical publication policy. So, yes, there's probably a very strong ethical, or they are contravening in some way. If it's not something that is in legislation it's something that is normally accepted. In fact, the publishers should not accept these papers, probably, if they are not prepared to allow the materials involved in those pieces of research to be made available to others who need them."
In fiscal year 2022, Merck donated $528,641.62 to the Alzheimer's Association. I suggest this donation and perhaps the entire Alzheimer's Association represents a "Trojan Horse," concealing a sinister intention.
Curious, I decided to check the Alzheimer's Association's position on aluminium. Their stance was as expected:
"Myth 4: Drinking out of aluminum cans or cooking in aluminum pots and pans can lead to Alzheimer's disease. Reality: During the 1960s and 1970s, aluminum emerged as a possible suspect in Alzheimer's. This suspicion led to concern about exposure to aluminum through everyday sources such as pots and pans, beverage cans, antacids, and antiperspirants. Since then, studies have failed to confirm any role for aluminum in causing Alzheimer's. Experts today focus on other areas of research, and few believe that everyday sources of aluminum pose any threat."
In fiscal year 2022, Merck donated $528,641.62 to the Alzheimer's Association.
Among those sceptical about the pharmaceutical industry's role in addressing Alzheimer's is Dale Bredesen, a leading authority in the field. Author of 'The End of Alzheimer's', Bredesen's work provides compelling arguments that pharmaceutical solutions to Alzheimer's are not the answer – despite initially being sold to this paradigm. According to Bredesen, Alzheimer's is a multifaceted disease, and its treatment demands a multi-pronged approach. Pharmaceutical intervention alone is a simplified, and thus insufficient, response to a complex issue. In fact, in his book, he points out the outstanding inadequacy of the current pharmaceutical offerings to treat Alzheimer's disease.
Bredesen's research identifies numerous risk factors, including metabolic, nutritional, and lifestyle elements, which all need addressing to combat Alzheimer's effectively. His approach prioritises a comprehensive lifestyle overhaul, combining nutrition, sleep, exercise, stress management, and more, rather than depending on a pharmaceutical solution.
From the Alzheimer's Association: "Since then, studies have failed to confirm any role for aluminum in causing Alzheimer's."
If his approach is correct, which I certainly believe it is, then the mere influx of money into research for a pharmaceutical 'silver bullet' will misdirect our resources, delay the development of holistic treatment protocols, and, most regrettably, leave patients suffering while a comprehensive solution is within reach.
The Alzheimer's Association organises events such as 'Ride to End Alz', where seemingly well-intentioned individuals offer a lot of time and support riding bikes and raising funds for this organisation. The donations received from the well-intended public are a mere splash compared with corporate donations, many of which I don't believe have honest intentions. This serves as a potent reminder of the need to research thoroughly before lending our support.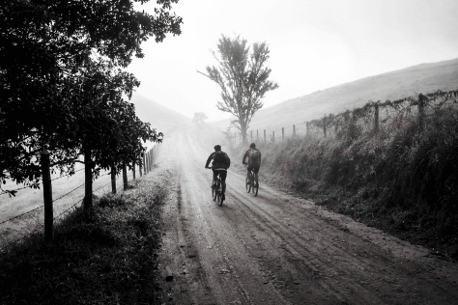 This is not a phenomenon isolated to just this event, and I'm not convinced it's even the most striking example; it was simply one that leaped out at me during my cursory research. I notice this narrative being disseminated through local news networks, in my doctor's office, and virtually any place where I'm exposed to media. The narrative? Pharmaceuticals have the answer. While we're constantly being fed this distraction, our health is subtly undermined by these very entities – the mat is being pulled out from underneath us.
To substantiate this observation, I'd like to present another example. We need to look no further than Bayer, one of the world's biggest pharmaceutical behemoths. They continue to market their proprietary product, Roundup, across the globe despite having paid over $11 billion in the US to settle lawsuits. And they also sell pharmaceuticals. So, you can get your glaucoma and your supposed solution for glaucoma from the same person – Werner Baumann. Actually, the leadership has changed hands; it's not Baumann anymore, it's Bill Anderson. However, I don't want Anderson to receive the credit, as it was Baumann who spearheaded the acquisition of Monsanto and subsequently inherited Roundup.
Bayer serves as a one-stop shop where you can conveniently get your glaucoma and also find its alleged solution.
Renowned investigative journalist Nina Teicholz first alerted me to the concerning ties between industry and health organisations. She posits that Procter & Gamble, the company that brought vegetable oils into prominence, played a crucial role in establishing the American Heart Association (AHA). To this day, the AHA continues to advocate for controversial foods and health advice that contradicts the prevailing consensus within the scientific community. This leads to questions about the influence of industry donations on such organisations, particularly when substantial sums of money are involved.
One prime example is the heart-check mark from the AHA that appears on Cheerios, a cereal brand from General Mills. While I haven't fully fact-checked this, my understanding is that an approximate sum of $300,000 US was associated with obtaining the heart-check mark for Cheerios. Similarly, concerns extend to environmental organisations such as the World Wildlife Fund (WWF), which has been linked to salmon farming in Tasmania, Australia. Some of these farms, despite raising significant environmental concerns and being among the worst offenders compared to their peers, display the WWF logo on their packaging after making significant donations – in one instance over $400,000 AU. Health and wellness advocate Kevin Michael Geary has voiced his criticism on this matter, going so far as to label the AHA a "terrorist organisation" in a controversial article.
As donors, volunteers, and supporters, it is incumbent upon us to research thoroughly the causes we support. Our time, energy, and financial contributions are valuable, and we must ensure they are used effectively and ethically. Thus, let us question, scrutinise, and examine before we commit, turning our good intentions into genuinely beneficial actions. Merck's involvement with the Alzheimer's Association and the underlying concerns raised serve as an important reminder of the importance of this due diligence. It is through such vigilance that we can ensure our contributions truly make a difference, enabling the advancement of comprehensive, multifaceted, and effective treatments for complex diseases like Alzheimer's. So, the next time you ride to end Alzheimer's, consider whether you are riding a Trojan horse.
References:
*All content and media on foodhealing.com is created and published online for informational purposes only. It is not intended to be a substitute for professional medical advice and should not be relied on as health or personal advice.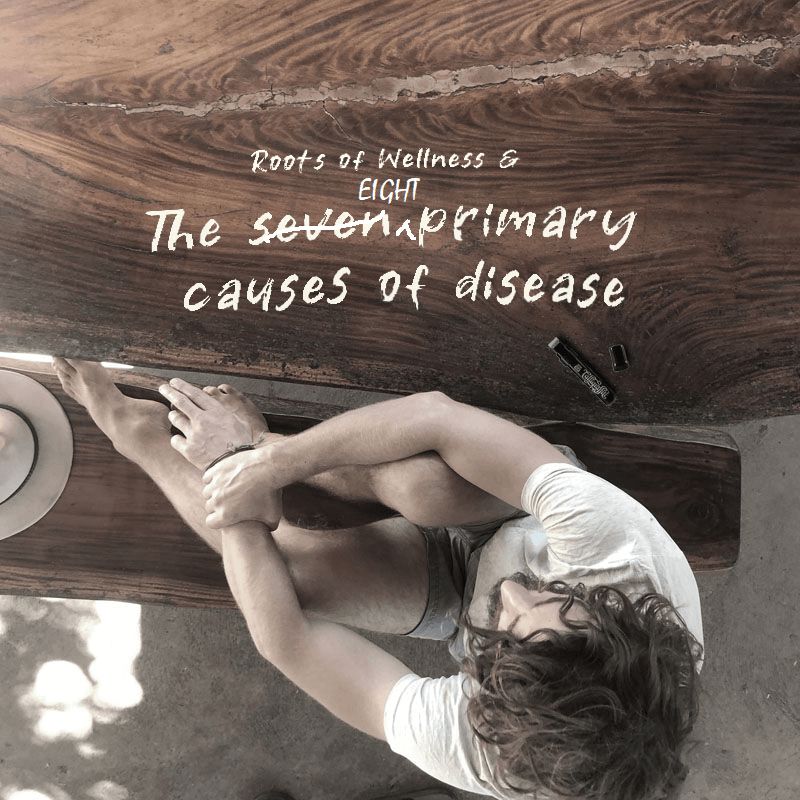 A reductionist approach to identify the root causes of all disease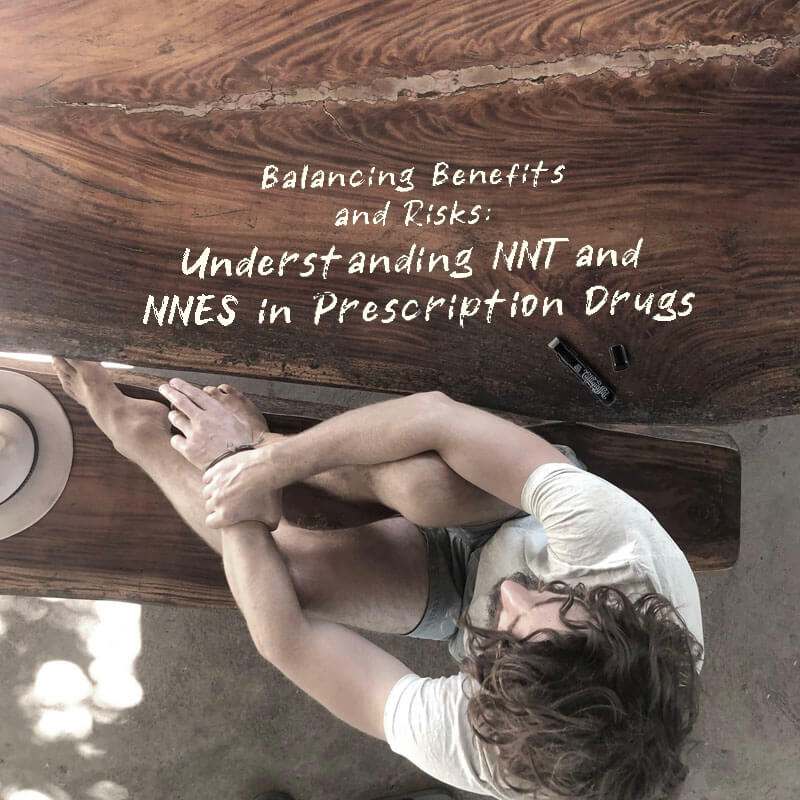 'Number Needed to Treat' (NNT) vs. Number Needed to Experience Side Effects (NNES)