Roots of Wellness & The Eight Primary Causes of Disease
If you suffer from any chronic disease, it is essential to understand the root causes of all illnesses. Understanding the root causes of illness is key to understanding the path to wellness. I have taken a reductionist approach to identify what I believe to be the eight primary root causes of all diseases. Often, complex chronic illnesses have multifaceted roots, and it's crucial to consider and investigate if any of these factors are contributing to your condition. The eight primary causes of disease:
 R1Infection (often hidden)
 R2  Dysbiosis
 R3  Toxins & Allergens
 R4  Diet: Nutrient Deficiencies and/or Metabolic Stress
 R5  Genetics and Gene Expression
 R6  Physical Inexposure or Overexposure
 R7  Psychological Stressors (Stress, Trauma, Social)
 R8 Disconnection (Oneself, Others, Environment)
(chronic inflammation, sleep disturbances, and hormonal imbalances deserve mention but I consider them 'manifestation' rather than 'cause')
Understanding the root causes of illness is key to understanding the path to wellness.
Root Cause 1 – Infection: Both acute and chronic infections, often hidden, can significantly impact health. Chronic and often hidden infections, such as Lyme disease and Bartonella, can be underlying contributors to numerous chronic diseases, including Multiple Sclerosis, Chronic Fatigue Syndrome, and Rheumatoid Arthritis. Much like toxins, it's important to know not only infections' role in chronic disease but also how to properly test for them – often test results can be incorrectly interpreted, leading to a false negative where you may need to keep investigating.
Root Cause 2 – Dysbiosis: The human gut microbiome plays a crucial role in maintaining overall health. An imbalance of gut bacteria (dysbiosis) has been linked to several diseases, including autism and autoimmune disorders. Additionally, consider the health of your microbiota outside the gut, which includes the mouth, eyes, skin, uterus, etc.
Root Cause 3 – Toxins & Allergens: Exposure to environmental toxins, such as air pollution, heavy metals, and chemicals, can result in cellular damage and inflammation, increasing the risk of developing chronic diseases. Toxic metal exposure is estimated to affect the majority of chronic illness patients and should be checked for routinely by a medical practitioner. It's crucial to understand not only the role of toxins in chronic disease but also how to properly test for them. Test results can often be incorrectly interpreted, leading to false negatives, in which case further investigation is necessary. Allergens, often rooted in toxins and infections, can trigger immune system reactions that lead to inflammation and potentially contribute to chronic diseases in susceptible individuals. It's important to examine allergens, keeping in mind that they are not constant; we can develop or lose sensitivities to certain allergens throughout our lives.
All chronic diseases are the same; they share common roots and common treatments. | Ancient Eastern Wisdom
Root Cause 4 – Diet: Nutrient Deficiencies and/or Metabolic Stress: Nutrient deficiencies play a central role in the development of nearly all chronic diseases and are often the key to addressing and improving these conditions. Identifying and addressing these deficiencies is vital for managing chronic diseases and regaining optimal health. Metabolic Stress is a fundamental cause of chronic disease, stemming from dysregulation in our body's metabolic activities. It upsets the equilibrium of energy, disrupts inflammation control, and impairs tissue repair, which can result in conditions such as obesity, diabetes, and cardiovascular diseases. Thus, managing metabolic stress is of paramount importance for maintaining long-term health.
Root Cause 5 – Genetics and Gene Expression: Genetic predispositions to specific ailments exist, and some diseases are directly caused by genetic factors. Understanding and addressing modifiable risk factors can help manage diseases, even for those with a genetic predisposition. As we age we experience epigenetic changes which affect gene expression which can contribute to the state of disease.
Root Cause 6 – Physical Inexposure or Overexposure: Physical inexposure and overexposure can both contribute to illness. Experiencing a range of physical conditions helps the body adapt and build resilience. Inexposure, such as lack of sunlight, can lead to vitamin D deficiency, weakened immune system, and poor cardiovascular health, making individuals more susceptible to diseases and chronic conditions. Overexposure to environmental factors, like excessive sun or extreme temperatures, can cause harm, increasing the risk of skin cancer, frostbite, or hypothermia. While regular physical activity is essential for disease prevention, overexertion can result in injuries, exhaustion, and increased inflammation.
Root Cause 7 – Psychological Stressors (Stress, Trauma, Social): Chronic stress, trauma, and social isolation can negatively affect the immune system, hormone balance, and overall well-being, potentially contributing to the development of chronic diseases.
Root Cause 8 – Disconnection: Disconnection, whether from oneself, others, or the environment, is a potential root cause of disease. A lack of self-awareness can lead to health neglect. Absence of supportive social interactions can trigger emotional distress and related conditions. Living out of sync with nature disrupts natural rhythms and deprives the body of vital environmental benefits. Recognising and addressing these disconnections is a critical step towards better health and wellness.
Chronic diseases, despite their varied manifestations, share common root causes. These include hidden infections, gut dysbiosis, exposure to toxins and allergens, dietary deficiencies and metabolic stress, genetic predispositions and gene expression changes, physical underexposure or overexposure, psychological stressors, and disconnection from oneself, others, or the environment. Understanding and addressing these root causes is crucial to preventing, managing, and potentially healing chronic illnesses.
"The doctor of the future will no longer treat the human frame with drugs, but will rather cure and prevent disease with nutrition" | Thomas Edison
Path to Wellness
Now that we've considered the eight root causes of disease, we can pivot and shine a light on the paths to wellness. I believe, through years of personal exploration and professional experience, that focusing on these eight roots of wellness is not only the key to maintaining health, but also a powerful strategy for healing. In this journey through the roots of wellness, we'll delve into often overlooked or misunderstood aspects of health, such as the protective role of certain environmental exposures or the profound impact of gut health on our overall well-being. let's explore the eight roots of wellness.
Root Path 1 – Infection Management and Prevention: Investigate and treat potential infections, consider chronic or hidden infections. Consider enhancing your body's defence systems as a key aspect of prevention.
Root Path 2 – Gut Health Optimisation: No single profile defines a perfect microbiome. However, a diverse and balanced gut microbiome is widely recognised by the scientific community as optimal for health. Further, researching specific microbes and their potential benefits has shown to be beneficial. Hippocrates felt such a strong conviction about the connection between health and the gut that he is often quoted as having said, 'All disease starts in the gut.' This statement holds validity even to this day.
Root Path 3 – Detoxification and Allergen Avoidance: Aim to reduce exposure to toxins and allergens in your diet and environment where possible. While our bodies are naturally equipped with detoxification systems, at times they may need support through various methods. Consider medical testing and the use of chelators to help your body eliminate toxic metals. However, exercise caution with test results, as false negatives can occur.
Root Path 4 – Nutrition Optimisation: Prevent nutrient deficiencies and metabolic stress by researching scientific knowledge to guide your dietary decisions or by seeking professional guidance. Familiarise yourself with nutritional principles to help guide your decision making.
Root Path 5 – Genetic Insight: By understanding your unique genetic makeup, you can implement lifestyle changes that influence gene expression. The field of personalised medicine may provide a more effective approach to managing your health. As with any testing, exercise caution as often we are misled by incorrect interpretation of testing.
Root Path 6 – Harmonised Environment Interaction: Strive for harmony in all types of exposure, such as microbes, sunlight, exercise, and thermal to name a few. All of these can potentially impact health, consider your inexposures as well as overexposures. Interestingly, even exposure to mosquito bites might offer protection against certain diseases they carry.
Root Path 7 – Calming the Nervous System: Learning and implementing methods to calm your nervous system can be crucial for maintaining its health. This may involve consideration of trauma as well as social circumstances. Consider eliminating stressors where possible to support this process.
Root Path 8 – Connection: When I think of connection, I think of it in three aspects. With oneself, with others and the environment. Self-connection I believe is understanding and being content with oneself. It encompasses honing interoception, a lesser-known sense that allows us to perceive our internal physiological state. Establishing supportive and meaningful social interactions, often built on the foundation of self-connection, forms the second aspect. Lastly, nurturing a harmonious connection with nature, which comes from actively caring for and harmoniously experiencing our environment, completes this triad of connection.
As we navigate the complexities of health and disease, these eight roots of wellness offer a robust framework to guide us on our path to optimal well-being. They highlight the interplay between various aspects of our lives, our bodies, and our environment, reminding us that health is multifaceted and holistic.
"All disease begins in the gut" | Hippocrates
Application: Hope for Health
I'm delighted to introduce an inspiring initiative named Hope for Health, originating in the Northern Territory of Australia. This program, led by Kama and Dino Trudgen, collaborates with the indigenous Yolngu people, aiming to restore wellness through the integration of traditional wisdom and contemporary health practices. At the heart of this initiative lies a reconnection with traditional lifestyles and a strong emphasis on indigenous foods. Participants have reported enhanced energy levels, weight loss, and improved management of chronic conditions such as diabetes, with many reducing their reliance on medication.
Writing from the traditional lands of the Bunurong people, part of the Kulin Nation, I acknowledge their enduring connection to their lands, waters, and culture. Concurrently, I honour the Yolngu people, the focus of this piece, for their ongoing connection to their homeland in Australia's Northern Territory. I pay tribute to all their Elders, past, present, and emerging.
Drawing parallels between Hope for Health's methodologies and the eight roots of wellness, we can see a striking alignment. For instance, their preventive approach towards chronic illnesses through education about and stimulation of the immune system resonates with the Infection Prevention root. Their advocacy for balanced nutrition, largely derived from traditional, self-sourced foods by means of fishing, hunting, growing and foraging, corresponds with Gut Health Optimisation. Furthermore, by encouraging a diet rich in natural foods and more natural environmental interaction and exposures, they naturally facilitate Detoxification and Allergen Avoidance. The root of Nutrition Optimisation is addressed through their promotion of the nutrient-dense traditional Yolngu diet.
While not explicitly addressed, the Genetic Insight root finds implicit recognition in their respect for the Yolngu people's genetic predispositions. The root of Harmonised Environment Interaction is deeply embedded in the initiative, honouring indigenous knowledge of the environment's healing capacity and its integral role in physical and spiritual well-being. Practices involving meditation, tradition revival, connection with country, and community bonding seemingly contribute to Calming the Nervous System and fostering emotional resilience. Lastly, the Connection root finds embodiment in Hope for Health's approach, empowering individuals to rekindle connections with their bodies, communities, and country.
Hope for Health's mission beautifully illustrates how a comprehensive, culturally sensitive approach can address the multiple roots of wellness, fostering healthier communities and revitalising traditional lifestyles. This provides a beacon of hope, not only for the Yolngu people, but for us all as we navigate the complexities of modern health in our diverse and interconnected world.
Web link for more information: Hope for Health: Embracing Indigenous Wisdom and Healing with Dr Kama Trudgen and Helen Padarin https://www.youtube.com/watch?v=r_jTUQY8NiM&t=192s
_______
In the realm of chronic diseases, comprehension of the root causes paves the way towards effective intervention and prevention. This in-depth look at the eight root causes of chronic diseases – infection, dysbiosis, toxins, diet, genetics, environmental exposure, psychological stressors, and disconnection – is more than an exploration of illness origins. It's a reframing of our perspective on health. It propels us to understand that wellness isn't merely about treating or preventing diseases but nurturing the multifaceted roots of health. As we understand and address these roots, we set the stage for a vibrant and resilient life.
The primary causes listed are a trademark of Strohbeck Pty Ltd, trading as foodhealing.com. First published on 1 May 2023.
*All content and media on foodhealing.com is created and published online for informational purposes only. It is not intended to be a substitute for professional medical advice and should not be relied on as health or personal advice.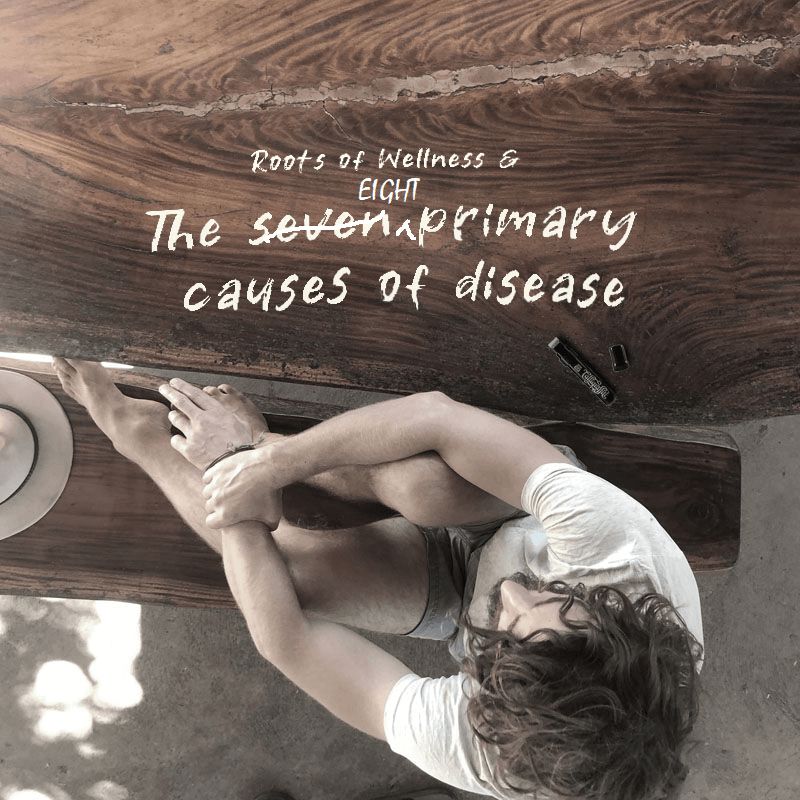 A reductionist approach to identify the root causes of all disease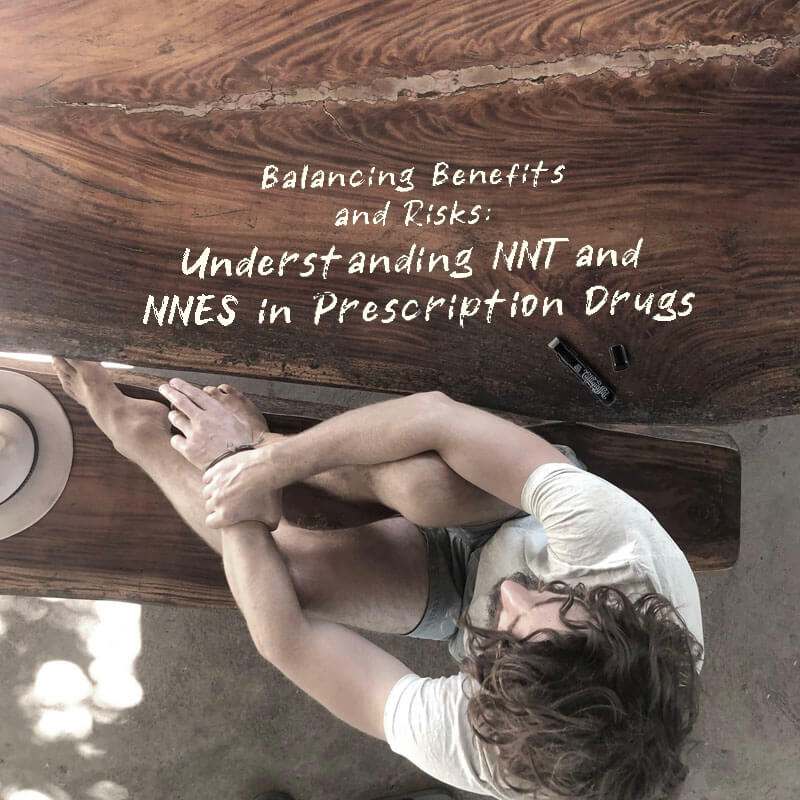 'Number Needed to Treat' (NNT) vs. Number Needed to Experience Side Effects (NNES)